---
CACCSO is an IRS-designated 501(c)(3) public charity. Shop by clicking here or on the image below, and AmazonSmile will donate part of your purchase to CACCSO.





For more information on sponsorship or to make a tax deductible donation, please contact our Treasurer.
---
Ridealong with Deputy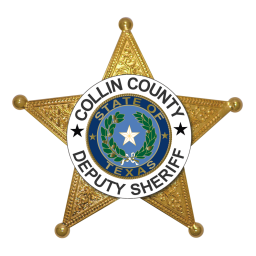 Please click on the badge to schedule a ride-along with a deputy.
---
The S.H.E.R.I.F.F is a non-profit charitable organization that provides Collin County Sheriff's Office Families with financial and emotional support during illness and catastrophic events that occur on or off the job.
They are currently selling Polo's and T-shirts with the proceeds going to fund. Please click on logo to purchase. Note: select ship to store and David in Dispatch will notify you when shirt can be picked up at SO.